Group companies in Japan
IBIDEN

Chemical Co., Ltd.
Business areas
Compression of dissolved acetylene, oxygen, nitrogen, and other gases, and refilling and sale of liquefied gases
Company Overview
This company was established in October 2000 by merging two acetylene companies, Ibigawa Acethylene and IBIDEN Acethylene. It subsequently received business transfers of carbide and ferro silicon nitride businesses from IBIDEN and was re-stablished as IBIDEN Chemical Co., Ltd.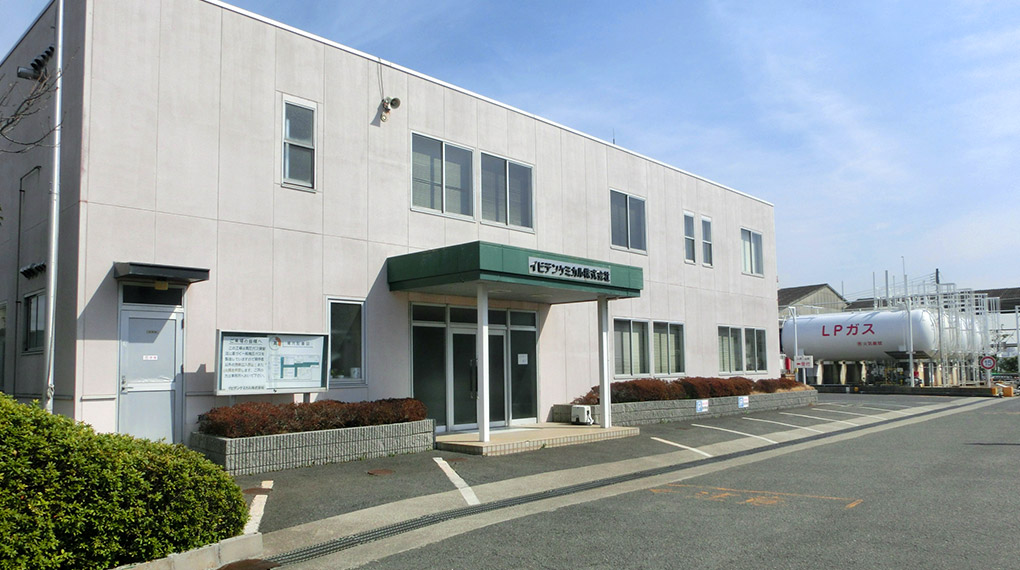 Takaishi Plant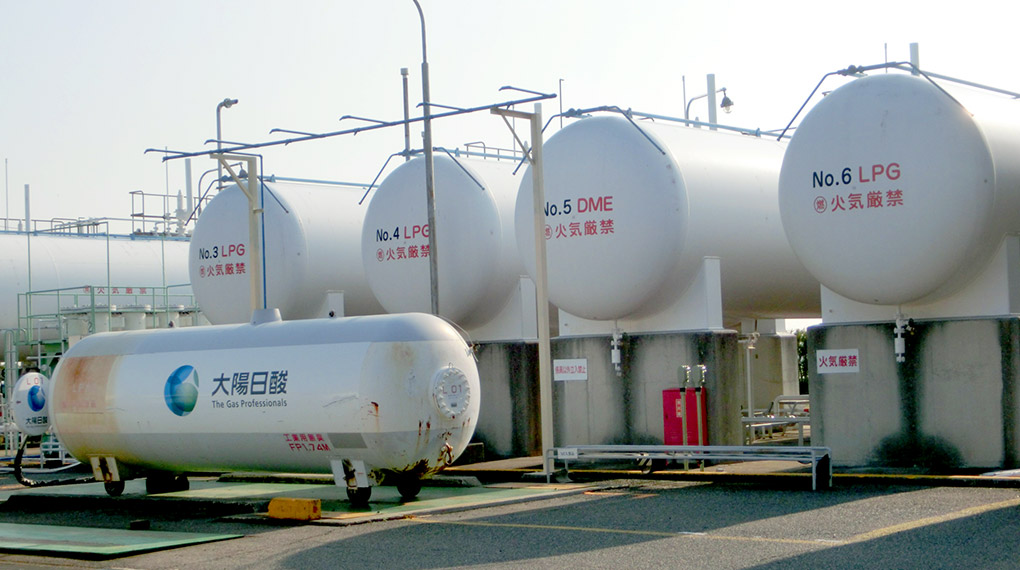 Aerosol manufacturing
Our activities are primarily in manufacturing and sales of gas and chemical goods. We have also recently expanded to the environmental field.
We continue to make efforts to contribute to the progress of the society through our products and services.
Corporate Overview
Name

IBIDEN

Chemical Co., Ltd.

URL

https://www.ibichemi.co.jp/

Corporate Headquarters
300 Aoyanagi-cho, Ogaki-shi 〒503-8503
Established
July 1959
Capital

JPY

137.8 Million
Tel.
0584-89-7491
Fax
0584-89-7492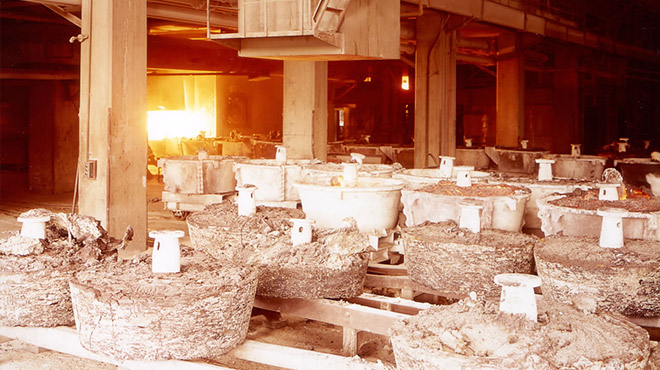 Carbide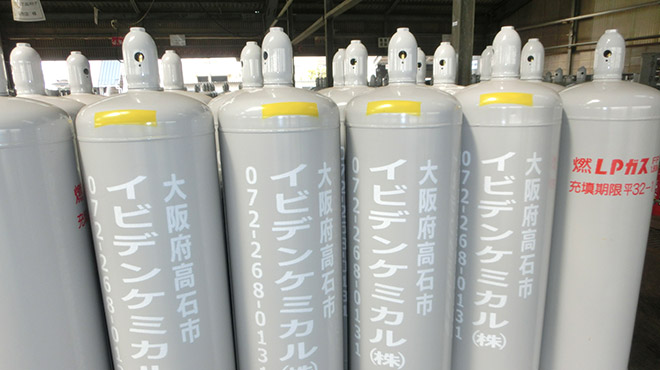 LP Gas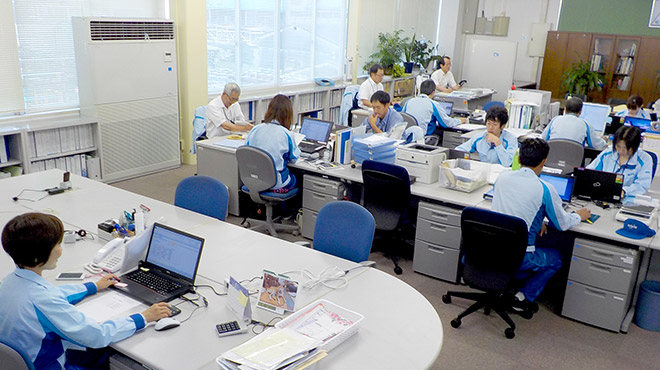 Headquarters Office (Aoyanagi Plant)
IBIDEN

Chemicals Co., Ltd.