Group companies in Japan
IBIDEN Greentec Co., Ltd.
Business areas
Steep slope protection, landscaping work, construction work
Company Overview
Greenery (plants) is attracting much attention these days as a countermeasure against global warming with its ability to absorb and fixate carbon dioxide.
The spotlight is on the ever-growing "green business." IBIDEN always puts the environment at the center of each business area. While we pursue safety and quality as a leading green business company, we are also actively engaged in increasing added value by developing proprietary construction methods.Our corporate philosophy is to build social capital within Japan to create comfort and affluence in the cites where we live, and to ensure happiness for our employees and their families.
We will continue to create greenery that is good for the human race and the global environment, maintaining appreciation for this kind of activity and for the importance of contributing to the society as a whole.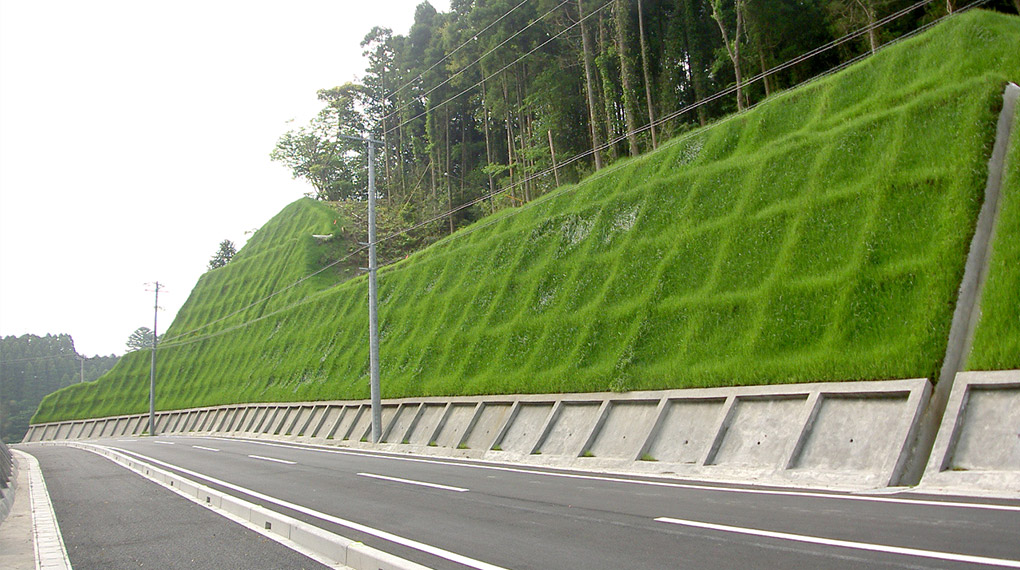 GT Frame Method to Protect Steep Slopes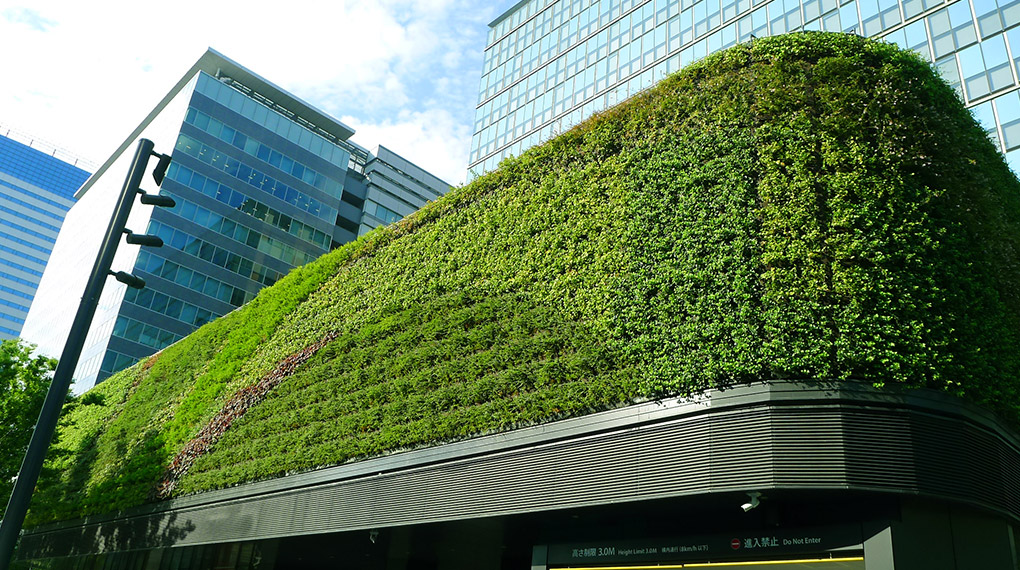 Healing Wall, Greenery Technology for Land and Wall
IBIDEN is the only Japanese construction company that includes a specialization in steep slope protection and landscaping work. We are expanding business in this field based on the key concepts of disaster prevention, environmental protection, and urban rejuvenation.
Our work is highly acclaimed for improving the urban landscape and reducing heat buildup in heat islands. A few examples include Roppongi Hills, where we participated in the urban redevelopment project of Tokyo, planting and exterior work on Shiodome and Oosaki Stations, and development of Bio-Lung "Ikoi-no-kabe" (Healing Wall) , which presented at the 2005 World Exposition in Aichi, Japan.
Corporate Overview
| | |
| --- | --- |
| Name | IBIDEN Greentec Co., Ltd. |
| URL | https://www.ibiden-greentec.co.jp/ |
| Corporate Headquarters | 3-55 Gama-cho, Ogaki-shi, Gifu-ken 〒503-0021 |
| Established | March 1959 |
| Capital | JPY 300 Million |
| Tel. | 0584-81-6111 |
| Fax | 0584-74-1971 |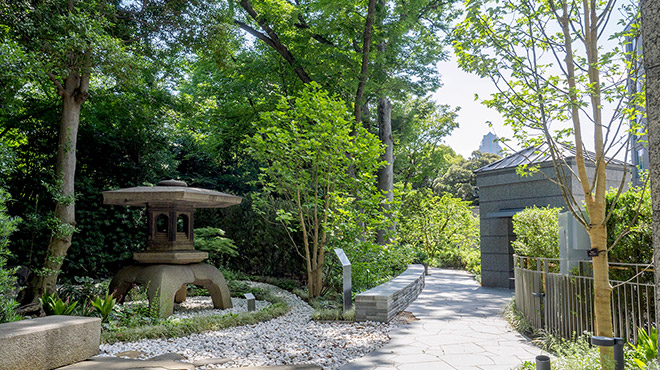 Condominium planting (awarded Mitato-ku (Tokyo) Green Development Award)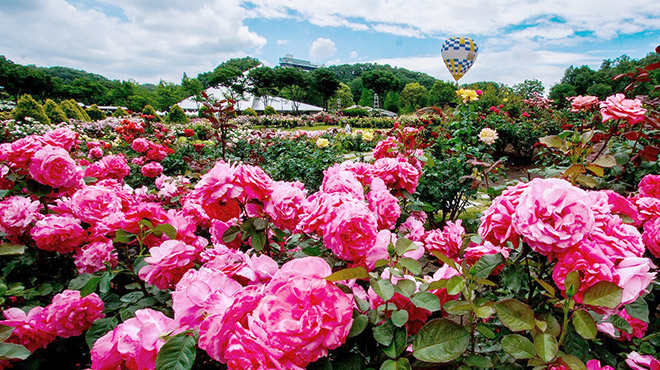 Park management (Flower Festival Commemorative Park)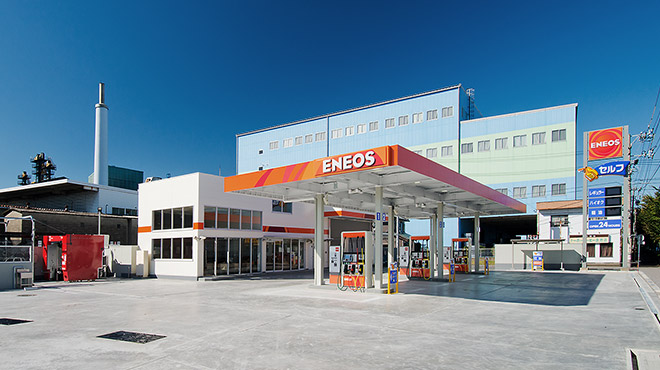 Construction (new gas station construction)
IBIDEN Greentec Co., Ltd.