What are Graphite Specialty Substrates?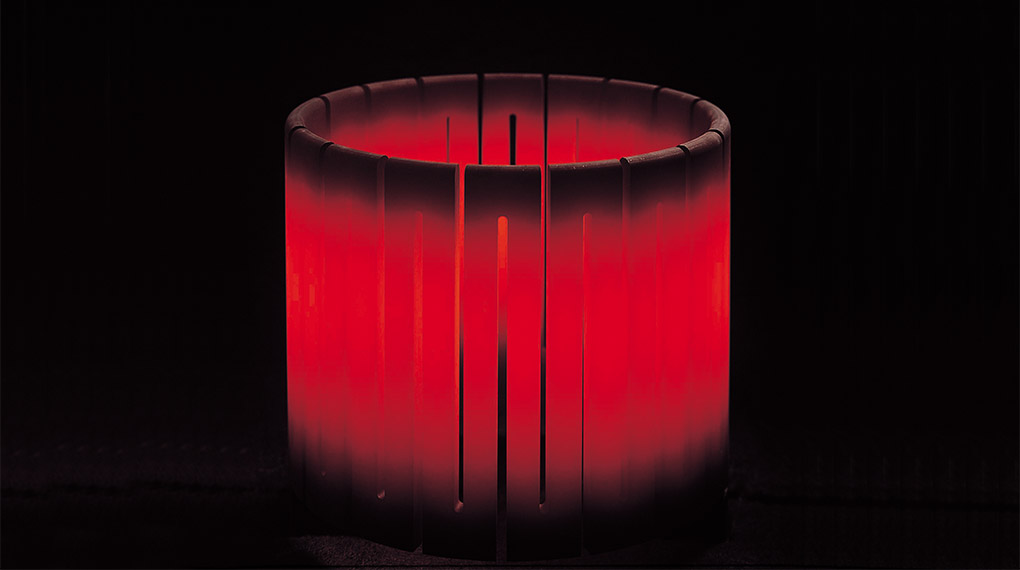 Graphite (Specialty carbon), has many special features, of which properties clearly indicate its superiority to metal materials such as copper or iron. Its superiority to the fine ceramic materials currently under the spot light of today's leading-edge technology is also confirmed by its outstanding high temperature, high purity and low gas-emissions qualities.
Graphite can be considered neither a metal nor a ceramic, but which combines the best characteristic of those two excellent materials. IBIDEN, in response to a wide variety of industrial needs, is in the business of supplying a whole range of materials that put these superior qualities to work, from general use to the most technologically advanced products.
Features
High-temperature resistant up to 3000℃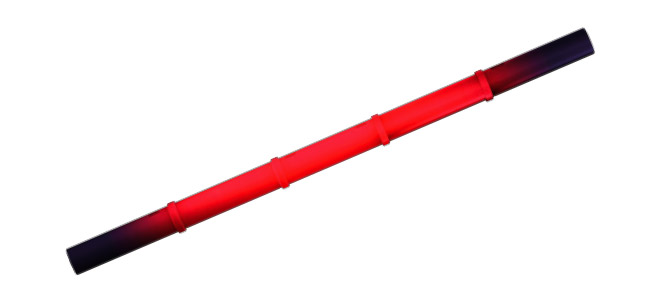 It is possible to be used even at 3000°C in inert atmosphere, has high thermal shock resistance and increased strength at elevated temperatures.
Thermal expansion coefficient is low and dimensional stability at high temperatures is excellent.
Adaptable for complex shapes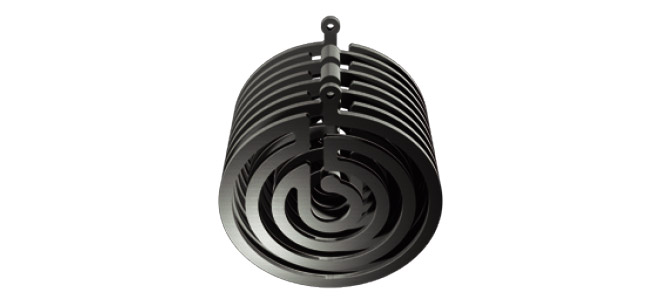 The joining structure realizes complex shapes previously impossible to form with graphite.
Adaptable for large shapes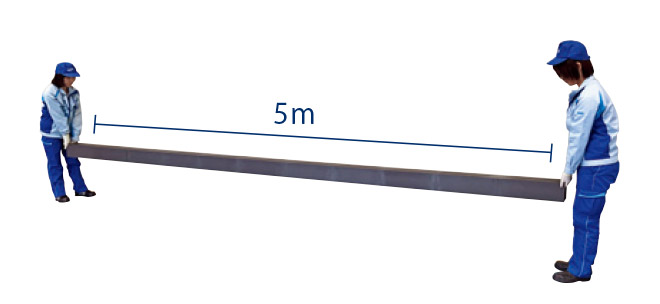 Larger sizes exceeding the 2-meter limit of existing isotropic graphite are possible using our bonding technique.
Performance improvement enabled by composite structure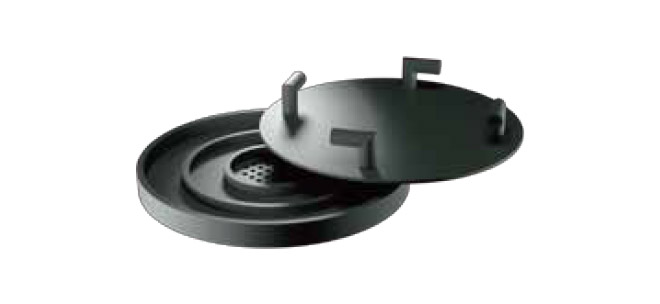 A combined use of surface treatment and joining structure adds new performance characteristics not available with graphite base alone.
Energy saving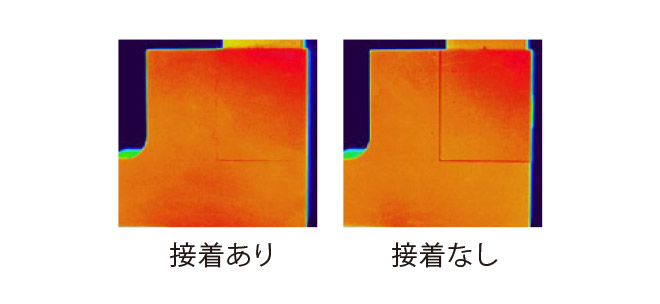 Good electrical and thermal conductor.
Bonding joints reduces contact resistance, suppresses local heating, thus contributing to energy saving.
Variation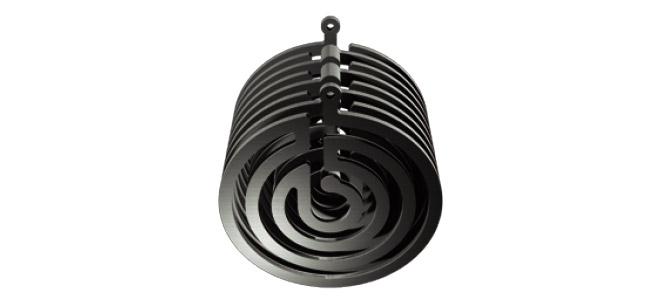 Bonding heater (spiral)
The joining structure makes it possible to build shapes that were previously impossible to form with graphite.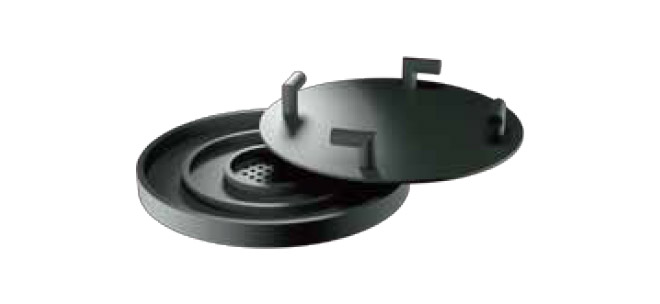 Gas mixer
A coating can be applied to the graphite surface before joining to enhance acid and corrosion resistance, and to prevent graphite powder from coming off.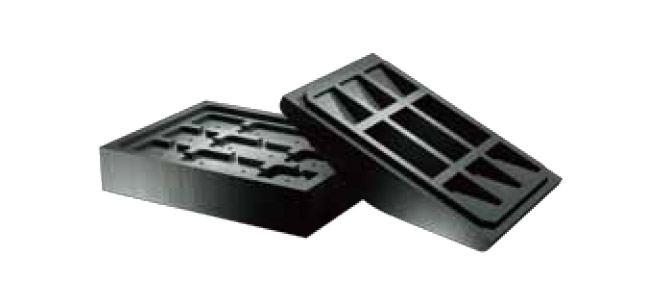 Glass forming
The bonded structure makes it possible to achieve a constant base material thickness in curved sections. This facilitates exhaust structure design that efficiently absorbs generated gas.
Applications
Characteristics
Electrical conductivity, self-lubricating, machinability, heat-generation stability, chemical stability, chemical resistance, heat sinking substrate
Materials
Heat generator, electrical discharge machining electrode, high-speed casting nozzle, reflecting and moderating material, fusion reactor material, graphite material for semiconductor structure, sliding member, electrode material for new type of battery, crucible pot for vapor deposition, epitaxial growth member, hermetic seal jig, graphite mold for glass forming, heat sinking substrate, and energy-related jig
Industries
Electronics, machinery, space, atomic energy, non-ferrous metal, semiconductor devices and related areas, automotive, chemical, and industrial jig
Inquiries about Graphite Specialty
If there is any concerns regarding "General Inquiries," please make contact to:Business Administration Division FGM Unit Ceramics Operation.
Business Administration Division FGM Unit Ceramics Operation
300 Aoyanagi-cho, Ogaki, Gifu 503-8503