What are SCR catalysts?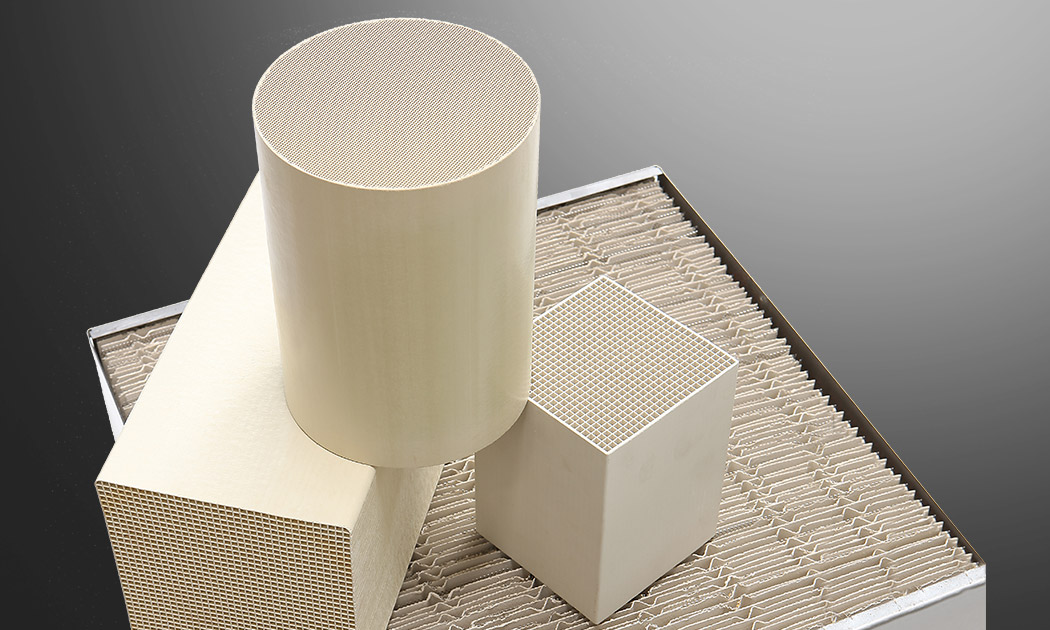 The SCR catalysts have honeycomb structures and plate structures, which can reduce NOx efficiently.
Feature
Mixed Catalyst with Extrusion Molding
Our specific method for honeycomb structures is to mix catalysts into materials, even though ceramic carriers are generally coated with catalysts. The non-coated method allows us to design and provide the most suitable and adequate cell structures for customers' requirements.
High Denitrification and Heat Resistance Performance
Our SCR catalysts with high denitration and heat resistance performance can maintain long-term high quality in a harsh environment. We also provide the most appropriate SCR catalysts tailored to national regulations around the world by various material compositions and diverse cell structures.
Applications
Industrial facilities :thermal power plant and incinerator plant, Engine systems for automobiles and vessels