Technological and Products Changes
| Trends of the World | Modernization | Postwar Reconstruction | High Economic Growth | Oil shock | Recession | Bubble burst, and information society arrived | Increased use of cell phones, smart phones, and system networks |
| --- | --- | --- | --- | --- | --- | --- | --- |
| Technology and Products of IBIDEN | | | | | | | |
| Years | 1912〜 | 1945〜 | 1960〜 | 1970〜 | 1980〜 | 1990〜 | 2000〜 |
〜Change in the world and 100 years in IBIDEN〜
1945-
Postwar Reconstruction and Development of the Electric Furnace Business
Breakdown of power consumption (fiscal 1955)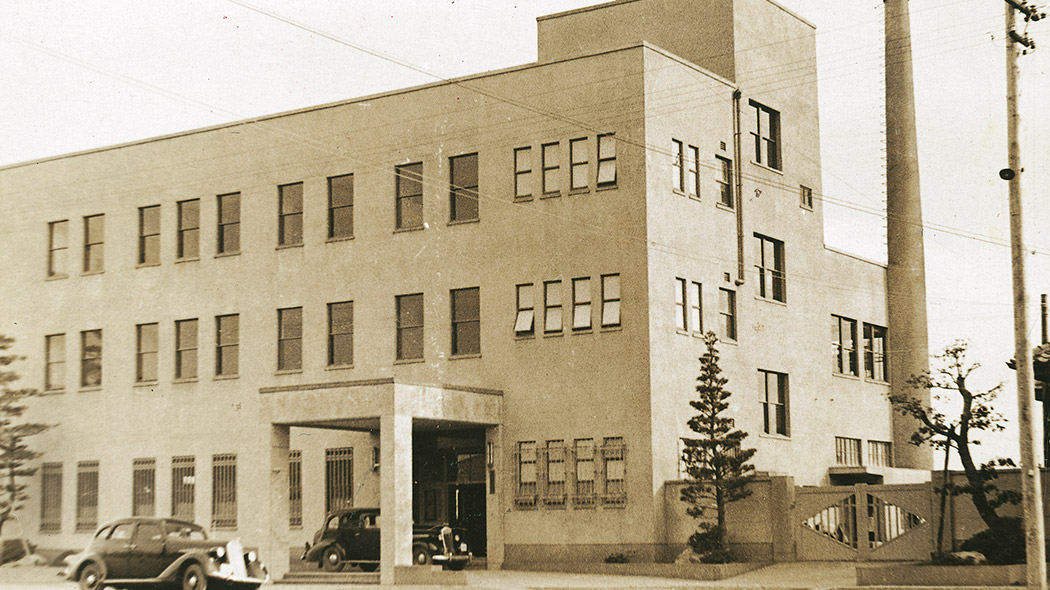 New Head Office building
Postwar reconstruction and resumption of production
When World War II came to an end in 1945, Japan began promoting reconstruction with a focus on coal, steel and fertilizer as the center of industry. Following the dissolution of the zaibatsu (family-owned financial/industrial conglomerates), the Company became independent from Dainippon Spinners Co., Ltd. and resumed its own path. We escaped major damage during the war and returned to the production of carbide and nitrolime. In 1951, the Company completed its new Head Office, a three-story building that was rare in Ogaki City in those days, as a symbol of reconstruction.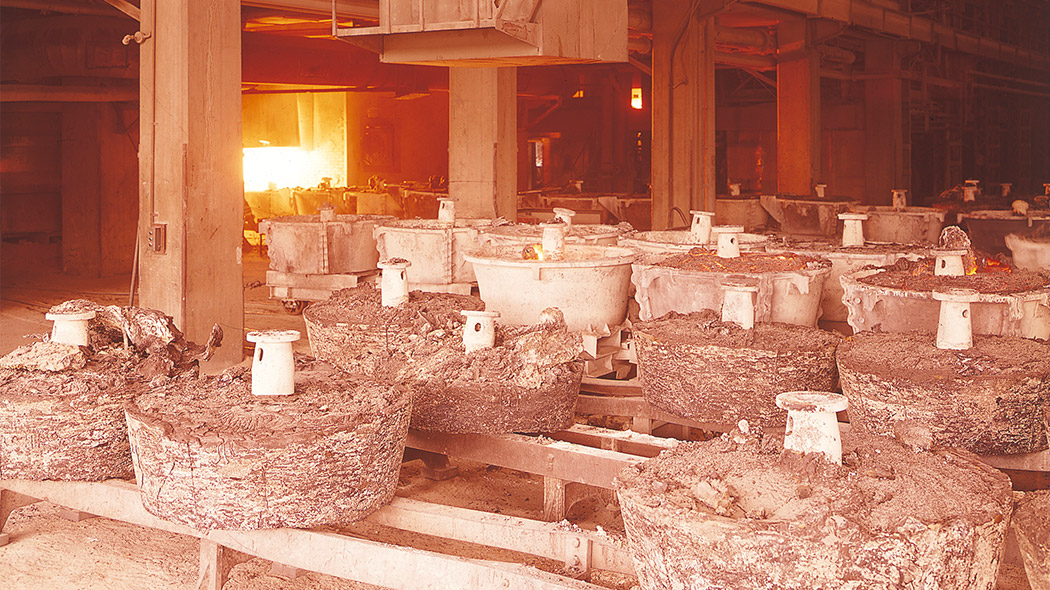 Carbide manufacturing site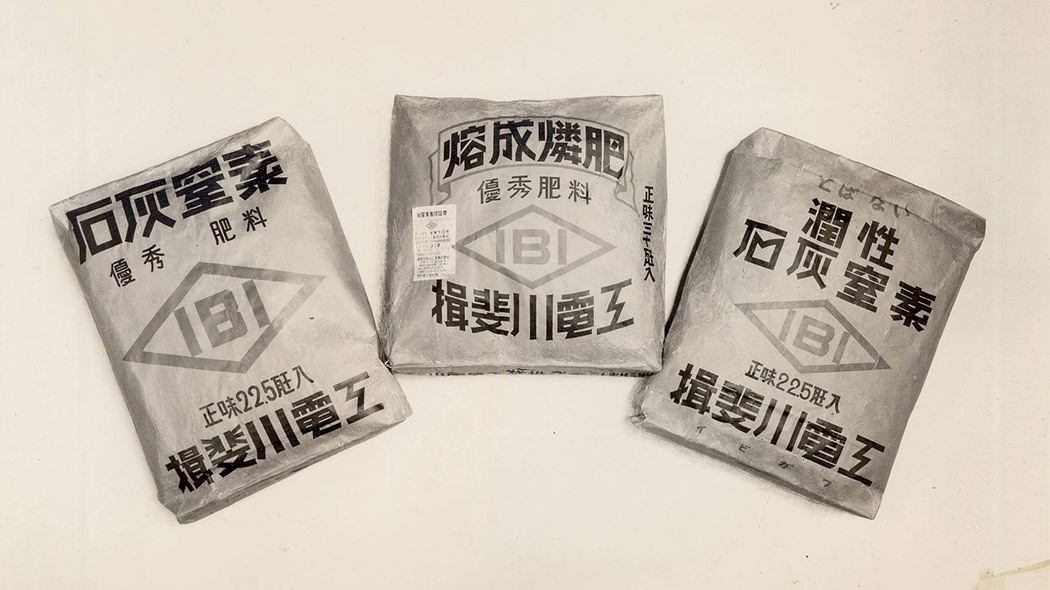 Nitrolime
Carbide, nitrolime and fused magnesium phosphate
Designated as an important chemical fertilizer plant by the government, the Company focused on the production of nitrolime. In 1950, we also developed a unique manufacturing method using an electric furnace, launching the production of fused magnesium phosphate. However, carbide remained our main business, accounting for 40% to 50% of net sales. Its production boomed as a raw material for nitrolime as well as for organic synthesis via acetylene induction (mainly as a raw ingredient of vinyl chloride). As the Company increased the number of electric furnaces, it tried to boost the efficiency of our furnaces to expand production capacity.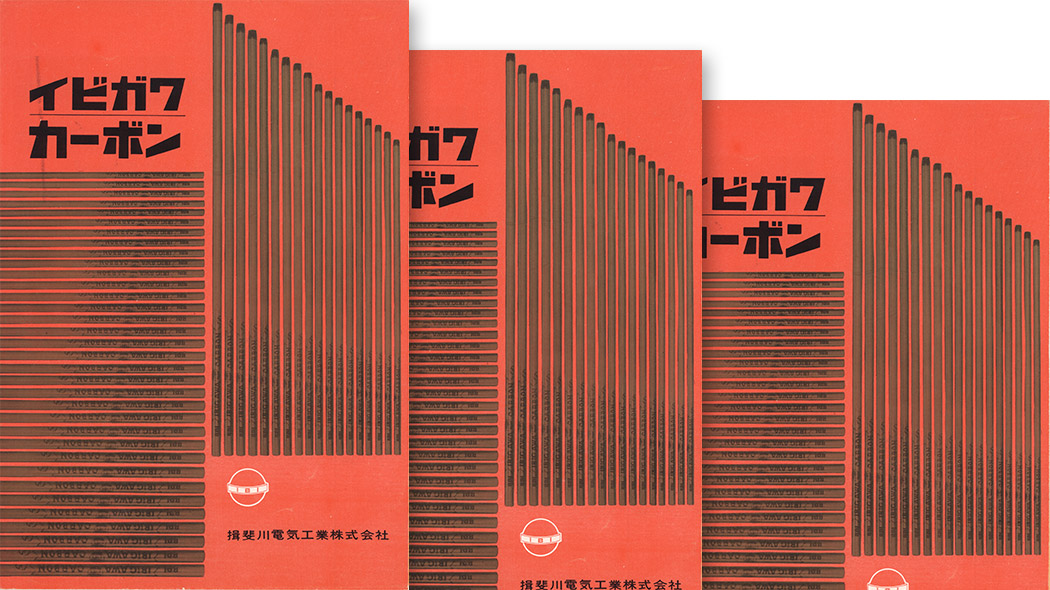 "Ibigawa Carbon"catalog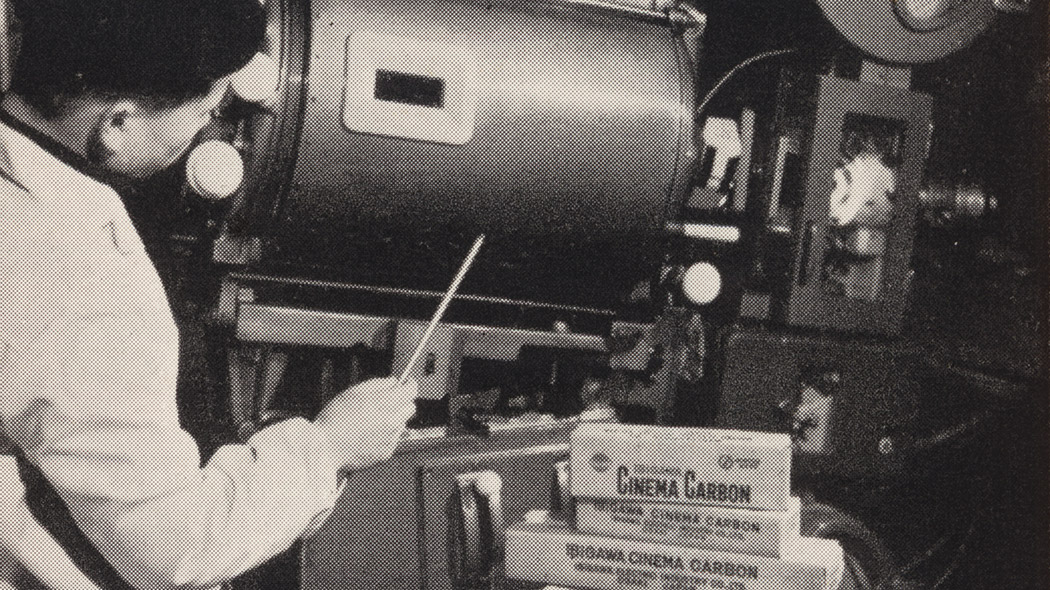 Cinema carbon and projector
Flourishing of cinema carbon
When demand for carbon in searchlights was curtailed after the war, the Company shifted to the production of cinema carbon as a light source of film projectors. Since movies were a highly popular form of entertainment, the demand for carbon increased rapidly as the movie industry flourished. At the same time, we worked actively to export our carbon, creating an era of "Ibigawa Carbon." the Company also improved production efficiency and expanded production capacity by completing a unique electric tunnel furnace. Along with the emergence of xenon lamps, however, the television era arrived, causing demand for movies to drop significantly.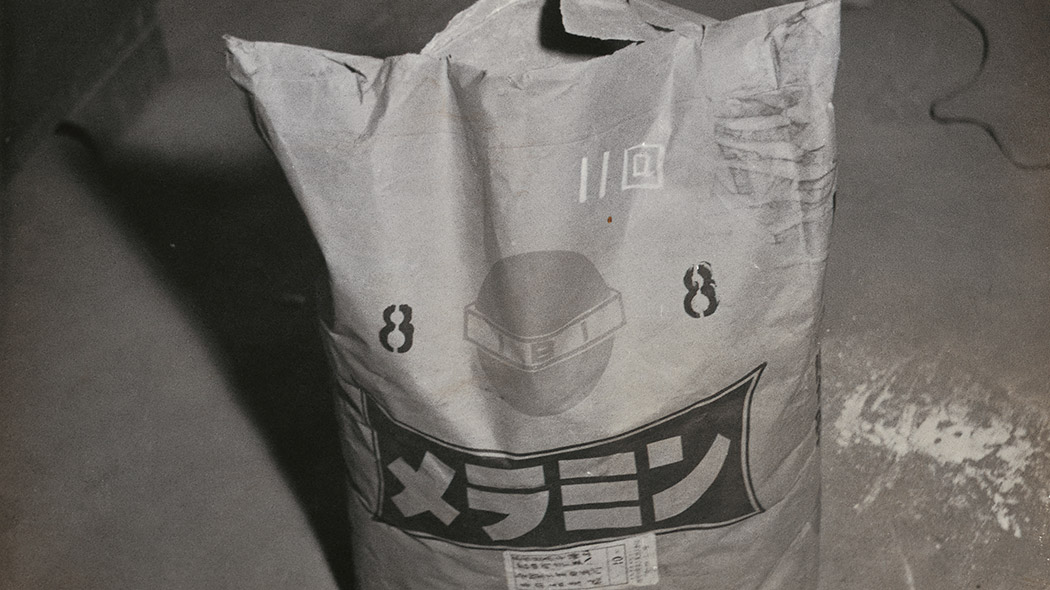 Melamine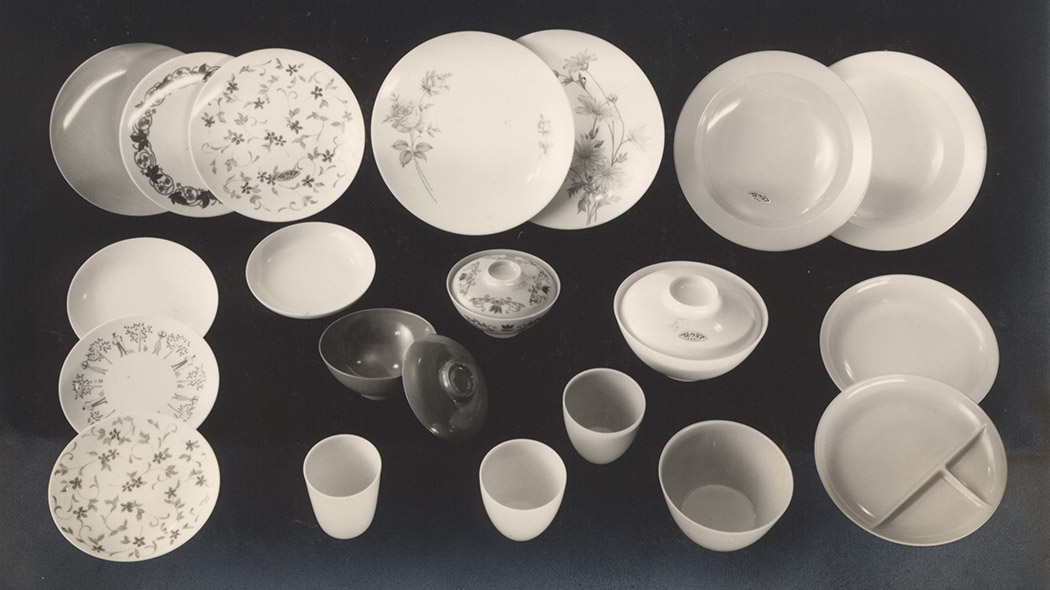 Melamine dishes
From production of nitrolime to that of melamine
When organic synthesis of vinyl chloride became popular, our competitors in carbide production started to move into the production of vinyl chloride. On the other hand, we launched production of melamine resin derived from nitrolime with the aim of developing a new market. Although we also ventured into melamine dishes, the market was limited. Once production using the petrochemical urea method began, production derived from nitrolime could not compete in terms of cost. In 1971, accordingly, the Company withdrew from the melamine resin business. In these circumstances, melamine decorative, a related product, seemed to hold promise as a business.