Technological and Products Changes
| Trends of the World | Modernization | Postwar Reconstruction | High Economic Growth | Oil shock | Recession | Bubble burst, and information society arrived | Increased use of cell phones, smart phones, and system networks |
| --- | --- | --- | --- | --- | --- | --- | --- |
| Technology and Products of IBIDEN | | | | | | | |
| Years | 1912〜 | 1945〜 | 1960〜 | 1970〜 | 1980〜 | 1990〜 | 2000〜 |
〜Change in the world and 100 years in IBIDEN〜
1960-
Creeping Structural Recession: Development of the Housing Materials Operation
Changes in the number of housing starts(1960-69)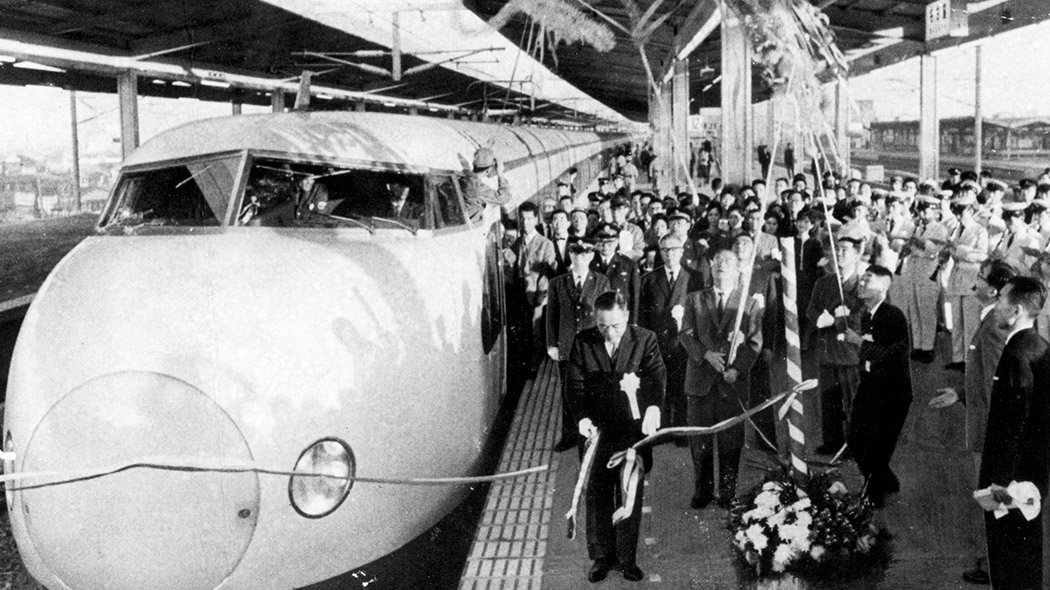 Shinkansen high-speed railway started operation in 1964
Sluggish business performance during the high economic growth period
The year 1955 was the start of the high economic growth period, a period of nearly 20 years when the Japanese economy expanded dramatically and the annual real GNP growth rate exceeded 10% on average. Despite, the nation experiencing an unprecedented housing boom during the late 1960's , the Comapany continued to struggle this period of active economic growth dueto insufficient improvements in profitability. This reflected the fact that demand for carbide and electrochemical products, which had been a major business, was beginning to decline due to structural factors.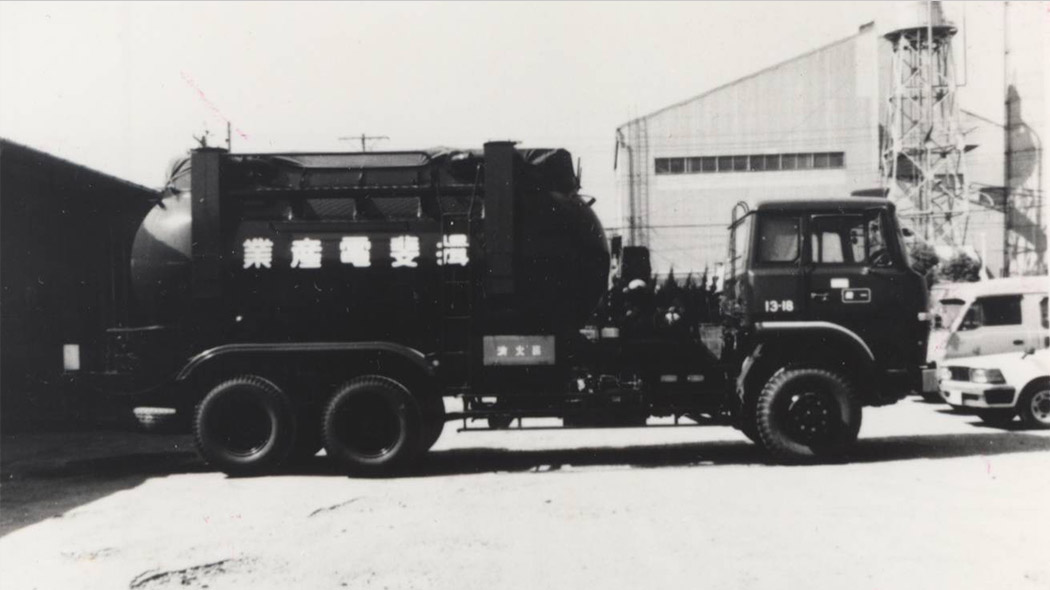 A tank lorry for carbide transportation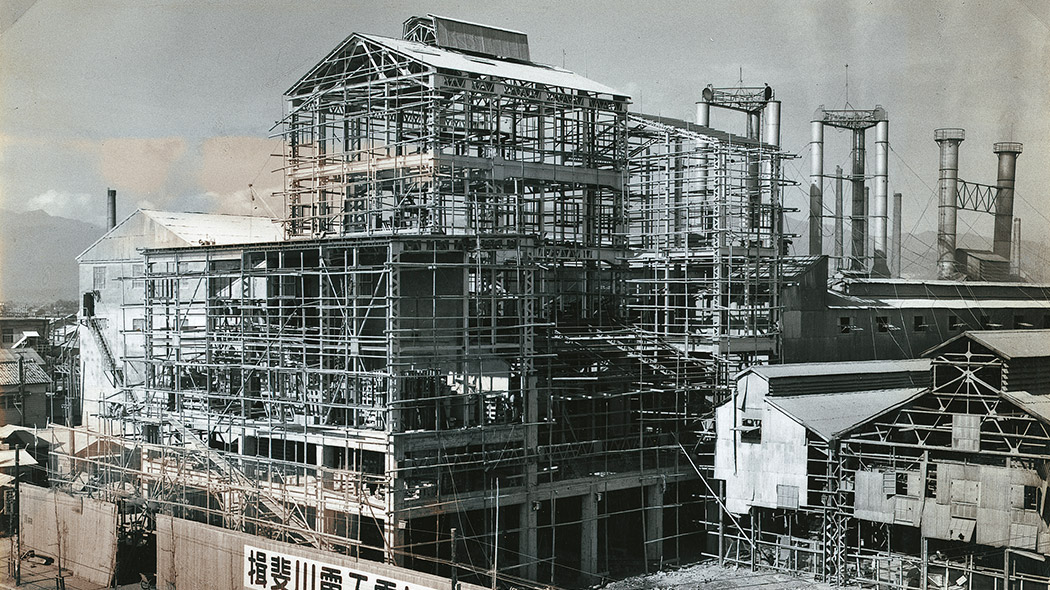 Construction of a large furnace to meet the strong demand for carbide
Changes in the carbide business
Vinyl chloride products were imported from the United States after the war, and demand for such products exploded as Japan rode the wave of high economic growth. Reflecting this trend, carbide production for organic synthesis of vinyl chloride also boomed in the 1950s and 60s. However, things changed completely when a method of manufacturing vinyl chloride from ethylene was developed in 1964, which led to a change in petrochemistry that enabled low-cost mass production derived from carbide. As the Company had anticipated this trend, it developed carbide for desulfurization in steel production in 1968. By developing a new market, we aimed at the survival of our business.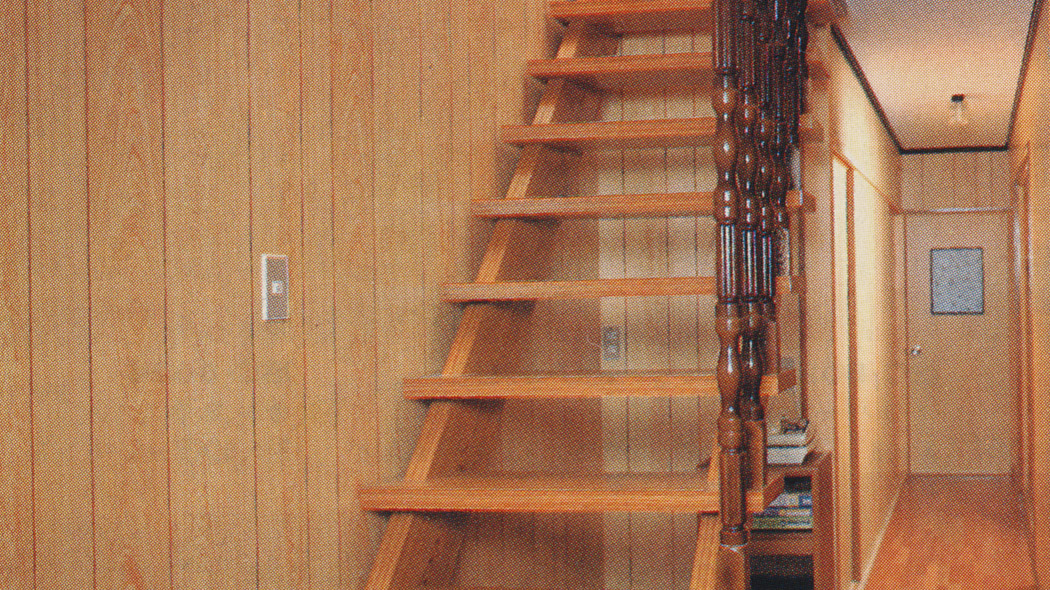 IBI-CATHY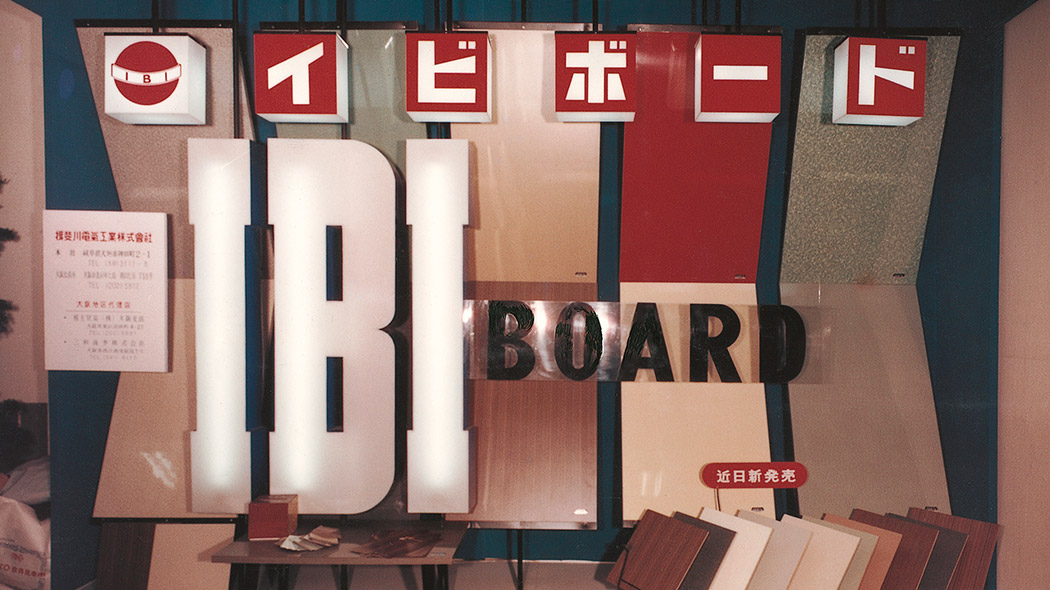 Melamine decorative laminate "IBI-BOARD"
Entry/development into the housing materials operation
During the unprecedented housing boom, the Company focused on the housing materials operation as its new business. In 1960, we launched melamine decorative laminate "IBI-BOARD," followed by melamine decorative plywood "IBI-ACE," printed plywood "IBI-CATHY," ceiling materials, flooring materials and housing equipment, aiming to become a general building material manufacturer. While the number of housing starts grew, our housing material operation matured into a core business, accounting for 50% of net sales.
IBIGAWA gouging carbon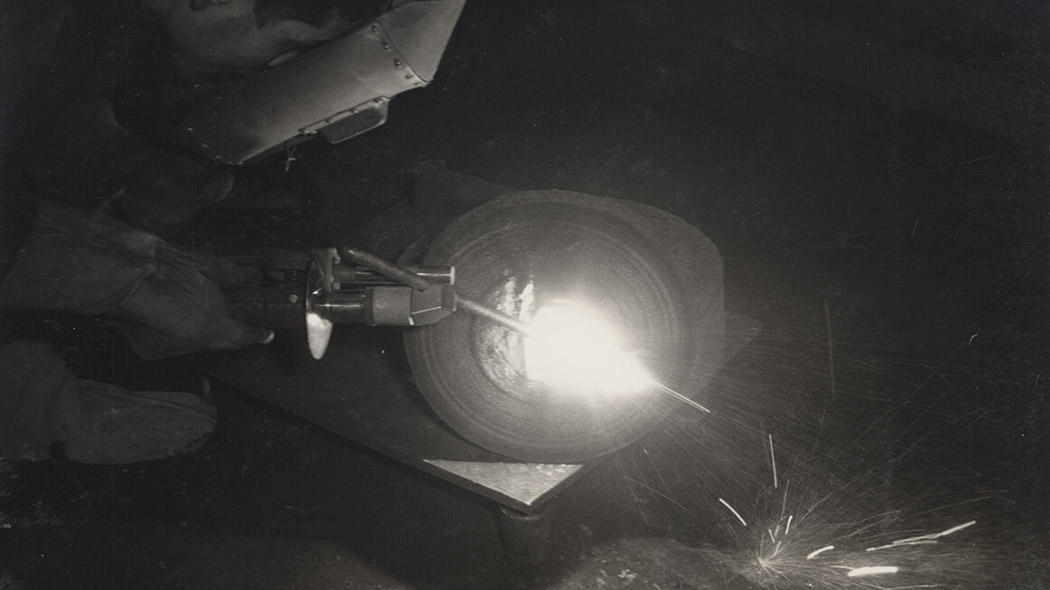 Our products used at a welding site
From carbon to graphite specialty
Since the 1960s, welding gouging carbon has replaced cinema carbon as a main product in this category. The air carbon arc process was actively used in the shipbuilding industry, and the production of our gouging carbon steadily increased as the industry expanded during the high economic growth period. Our success in developing a unique joint carbon made us the world's top manufacturer. In the meantime, with a focus on carbon's superior properties, we launched a graphite specialty development project in 1970.