Technological and Products Changes
| Trends of the World | Modernization | Postwar Reconstruction | High Economic Growth | Oil shock | Recession | Bubble burst, and information society arrived | Increased use of cell phones, smart phones, and system networks |
| --- | --- | --- | --- | --- | --- | --- | --- |
| Technology and Products of IBIDEN | | | | | | | |
| Years | 1912〜 | 1945〜 | 1960〜 | 1970〜 | 1980〜 | 1990〜 | 2000〜 |
〜Change in the world and 100 years in IBIDEN〜
1980-
Reestablishment: From Resolution to Action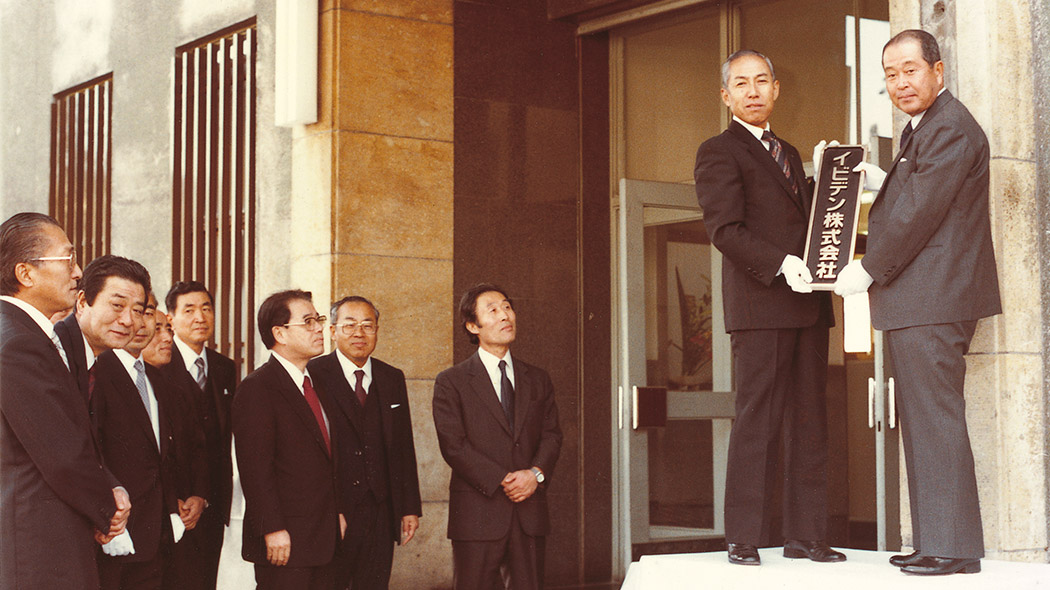 From Ibigawa Electric Industry Co., Ltd. to IBIDEN Co., Ltd.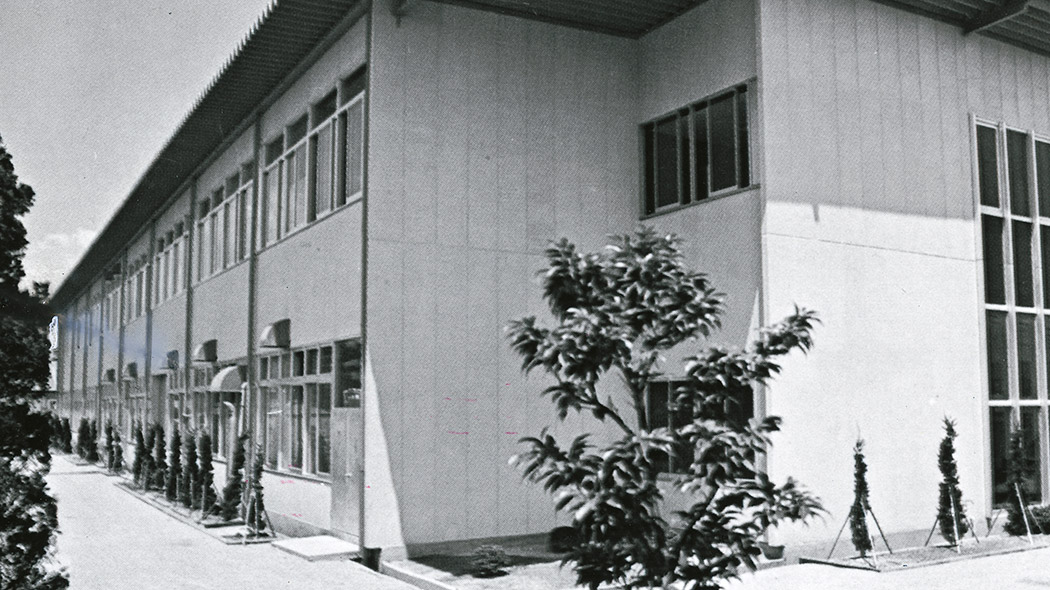 Aoyanagi Plant No. 1 for manufacturing printed circuit boards
Change in the Company's name
Together with the oil shock and decline in global competitiveness, Japan's industrial structure underwent a major shift from heavy industry to light industry. The Company also reached a turning point with the development of new businesses and products, such as its printed wiring board (PWB) operation, in addition to its housing materials operation. In 1982, at the time of our 70th anniversary, we changed our corporate name to IBIDEN Co., Ltd. as a sign of growth into a new company through reestablishment.
Change in IBIDEN's equity ratio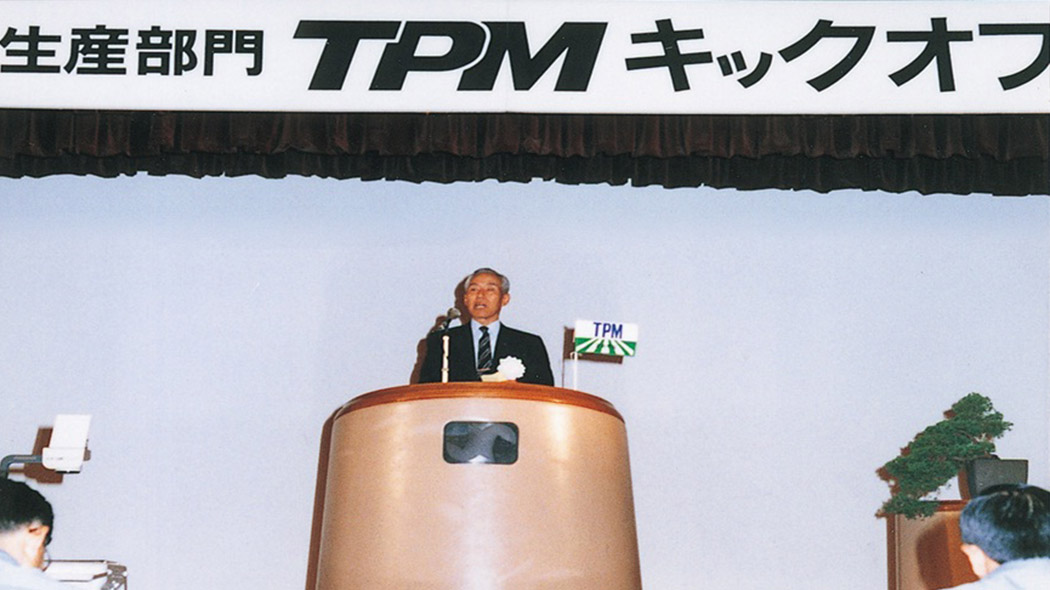 Launch of TPM activities (1989)
Reinforcement of organizational culture
From a financial perspective, we not only eliminated long-standing debt but also promoted a shift into direct financing, such as public stock offerings and issuance of foreign-currency-denominated convertible bonds. In terms of product-making, a Zero Defects (ZD) program in the early 1970s evolved into self-activation activities (IJK) and total quality control (TQC). In 1989, we launched Total Productive Maintenance (TPM) activities. The Company reinforced both its basic strengths and its organizational culture.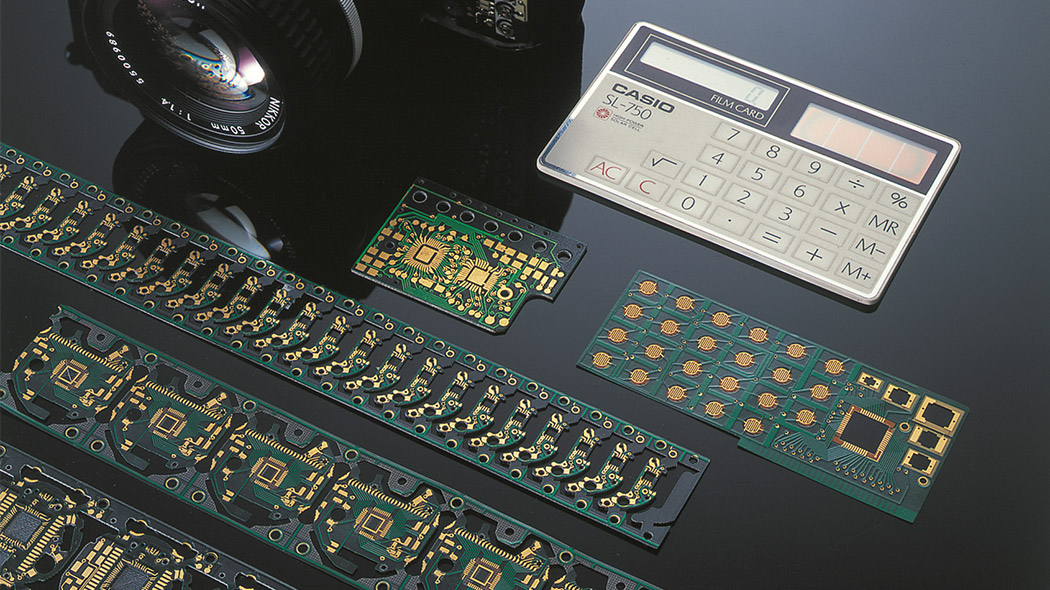 COB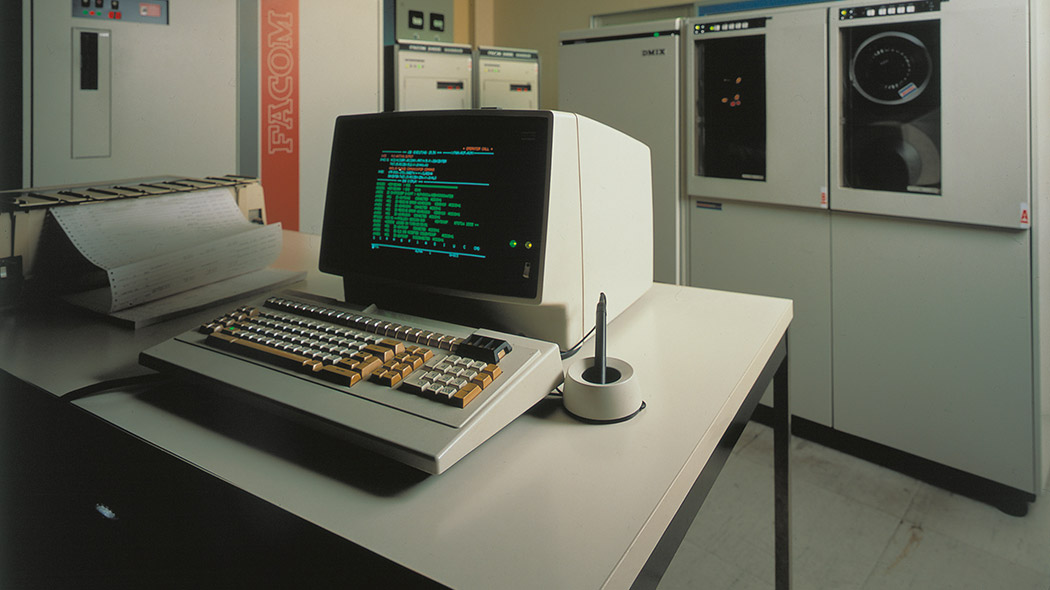 At that time the latest desktop personal computer
Progressive conversion to electronics and PWBs
Once word processors and personal computers appeared in the mid-1980s, corporate investment in information technology increased rapidly, while progress was also achieved in office automation and on site factory automation. Our PWB operation recorded solid growth. Having built the world's first fully automated line with our unique design, we became a manufacturer that was a technological leader in the industry. Furthermore, we entered the Chip on Board (COB) market, a technology in which Integrated Circuit (IC) chips were directly mounted on PWBs. It was used for digital watches that were popular at the time. This COB technology led to the development of IC package substrates.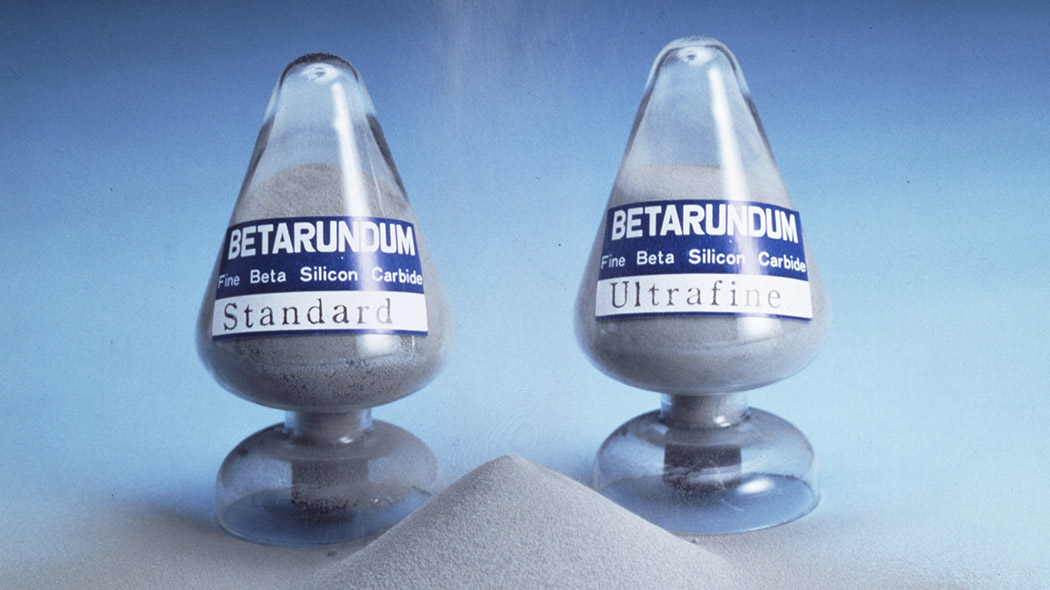 β-type silicon carbide powder "Beta random"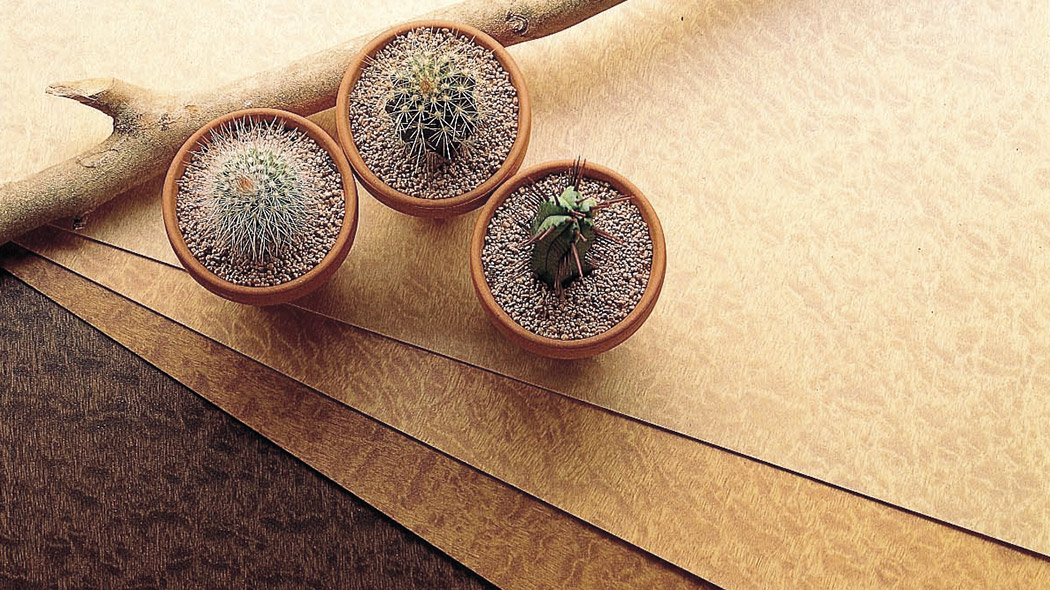 Melamine decorative laminate "IBI-BOARD [Shop Series]"
Venturing into business differentiation and reconstruction
The bubble economy was brought about by measures aimed at ending a recession caused by a strong yen as well as by policies to stimulate domestic demand. The market changed significantly due to the trend for luxury products, brand awareness and diversifying needs. With regard to melamine decorative laminates in our housing materials operation, in 1987 we launched the "IBI-BOARD [Shop Series]," available in a wide variety of colors, for interior store designs. In ceramic fibers, we shifted from bulk products for industrial furnace materials to molded products. In graphite specialties, in addition to materials, we focused on developing electrodes for electrical discharge machining (EDM) and silicon parts for use in growing a single crystal silicon ingot by the Czochralski method (CZ). In 1985, we developed "Beta random," β-type silicon carbide (SiC) powder, using our unique method. In addition, we energetically promoted the development of applications for sintered bodies.