Participating in National Projects
IBIDEN is actively engaging in research and development with national research grants to conduct advanced development activities.
Please see below for some selected projects.
Ministry of Economy, Trade and Industry: Grant Program for Technological Development to Improve Safety in Nuclear Power
- Development of Manufacturing Technology for Novel Reactor Core Material Using Silicon Carbide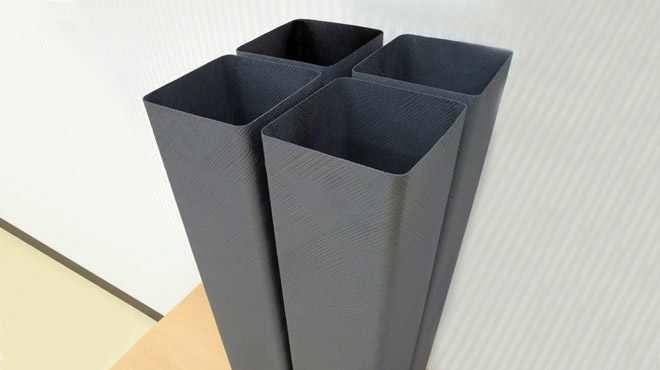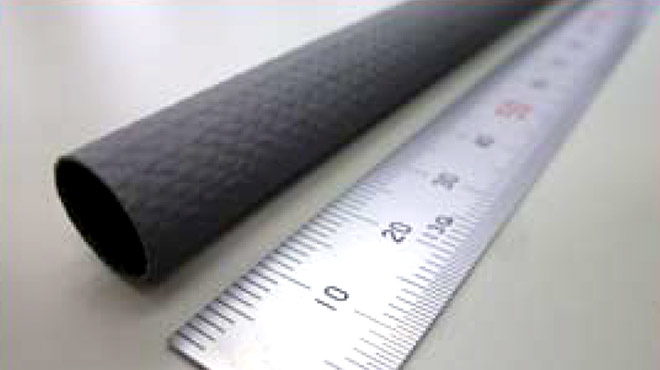 NEDO: Next-Generation Structural Material Creation and Processing Technology Development
- "Technological Development of Lightweight, Heat-Resistant Composite Material CMC (High-Performance Material Development)

Cabinet Office: Strategic Innovation Promotion Program (SIP), Innovative Structural Material
- C46 High-Speed Substrate Material Manufacturing Process Technology Development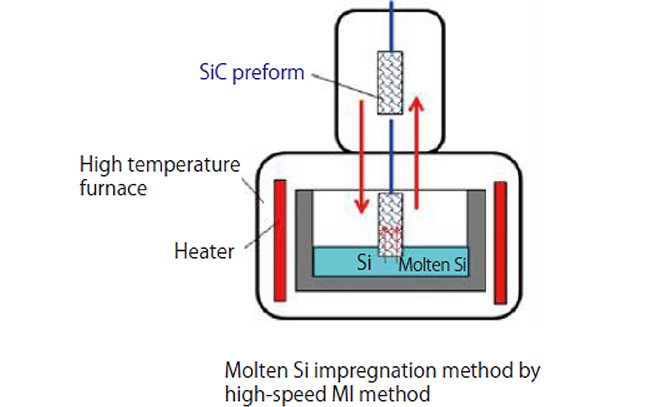 Projects
Ministry of Economy, Trade and Industry Grant Program: Development of Nuclear Reactor Material to Improve Safety of Innovative Light-Water Reactor
- Established manufacturing technology for reactor core material using silicon carbide
- Successfully prototyped fuel assembly cover material
Toshiba Corporation (Toshiba) and IBIDEN Co., Ltd. (IBIDEN) have established manufacturing technology for reactor core material for nuclear power plants using silicon carbide (SiC) with excellent heat and acid resistance, and successfully prototyped fuel assembly cover material.
This research is conducted in conjunction with Nuclear Industries, Ltd., Professor Yutaka Kagawa of Research Center for Advanced Science and Technology, The University of Tokyo, and Professor Takashi Goto of Institute for Materials Research, Tohoku University.
The SiC used for fuel assembly covers in this collaboration was a SiC composite material that was strengthened by SiC long fibers. Chemical vapor deposition (CVD) was employed to form a SiC composite material film, and the film formation equipment and process were optimized to realize a film formation speed that is 20 times as fast as conventional speeds, a feature considered to be essential for mass production of fuel assembly cover material.
Additionally, we achieved manufacture of fuel assembly cover material longer than 4 meters with high precision while maintaining density and strength. This became possible by forming long SiC fibers into a fuel assembly cover shape by using a mold machined with specialized carbon material and utilizing long CVD equipment. This technology can be applied to special shapes such as thin, long cylinders, as well as to fuel cladding tubes.
From 2016, we conducted tests using a research reactor to collect and verify data. We are aiming for commercialization as replacement components for existing plant by 2025.